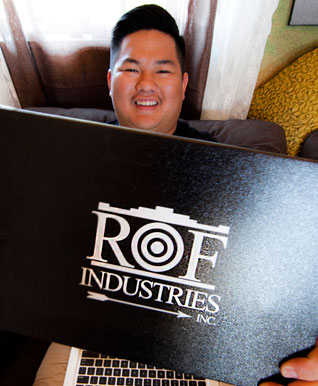 John plays several vital roles at ROF Industries Inc. First and foremost, John's background in printing and customer service are second to none. With over 7 years experience of customer service at SMP Inc., he understands all the intricacies related to complex print projects.
In addition, John helps manage projects, organize day-to-day operations… and is also a one-man-band tech department for ROF!
John is currently pursuing his business degree at Cal State Fullerton. In his spare times he enjoys restoring cars and fishing.
Please contact John directly at john@rofindustries.com or 714-858-0456.