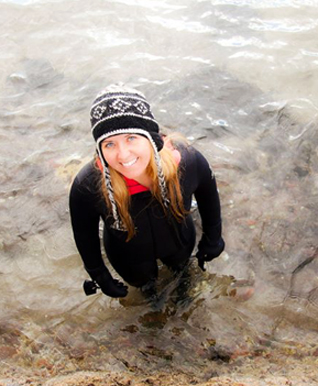 Nicole started her career in printing 15 years ago with her father, a legend in the printing industry, Robert Pittman. She started her career at Trend Offset Printing, was Executive Vice President of SMP Inc. and is now President and CEO of ROF Industries Inc.
Nicole also has over a decade of experience running corporate operations. She is exceptionally organized and is constantly on a quest to prove that both organization and planning help to save customers a lot of money.
At ROF Industries Inc., Nicole wears many hats. She combines her experience in sales, marketing and customer service to keep projects on deadline, and in or under budget.
Nicole has been described as a 'Type A Workaholic,' and she never stops working on a project until it is signed off on, sealed and delivered. Nicole truly never rests until the client is fully satisfied.
Being in charge of any business comes with its fair share of responsibility. Nicole is accustomed to handling millions in business transactions, and as a testament to her attention to detail… she has never had a penny go unaccounted for.
In addition, Nicole is also an accomplished photographer with over a decade in the industry. When she is not pushing papers around and making deals at the office, you can often find her in the field creating jaw-dropping images. She is an avid traveler and enjoys gathering nature and wildlife images for her portfolio. Her work has been seen on the covers of ASU Travel Guide, and in National Geographic Traveler, Home & Hearth, California Tour & Travel, MMA Worldwide, TapouT Magazine and more.
Please contact Nicole at nicole@rofindustries.com or 714-801-7924.