Whether it's a corporate event or special personal occasion, capturing important moments on video can preserve them for reflection, reminiscence, and review. There is a huge gulf between fly-by-night amateur video and the kind of images a skilled videographer can provide. When hiring videography services for corporate events, training, or marketing videos, or for personal events, knowing what traits and skills to look for can mean the difference between a beautifully shot video or a slapdash collection of random images.
The advent of digital videography has made video content more affordable and widely available than ever before. In the past, video was an expensive proposition, as the price of film and editing equipment was quite high. Today, most smartphones come with video capability, and you can easily find video editing equipment for your personal computer.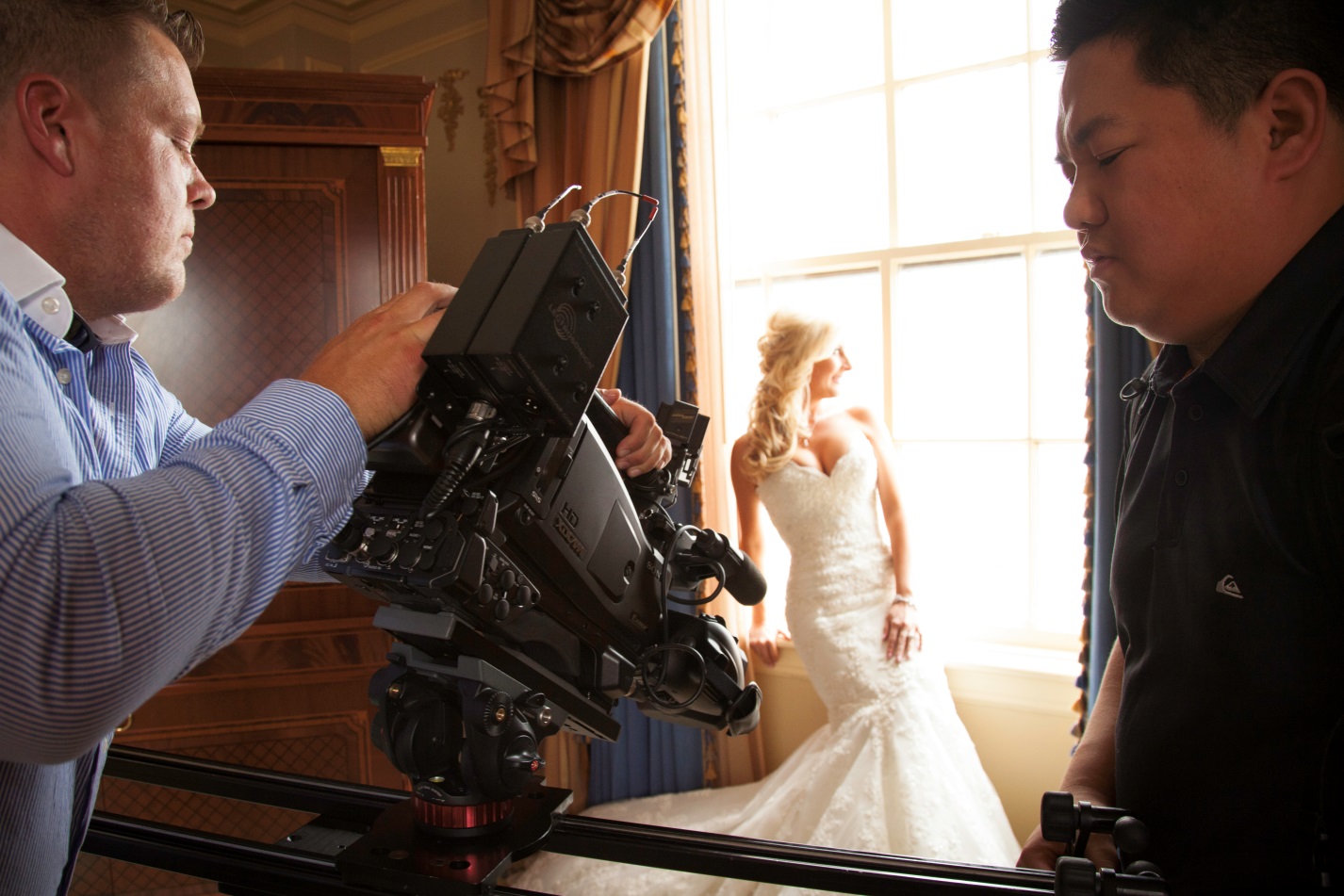 Most businesses – even small mom and pop shops – now have video content on their websites, and video will soon be the predominant form of content on the web. Companies are using corporate video for everything, including how-to videos, training videos for employees, tours of their facilities, and marketing content.
Quantity does not always equal quality, however, and there is still much to be said for the polish professional videography can add to audiovisual content, particularly videos recorded at events. Each event is different, and the skills and techniques videographers need will vary.
Wedding Events
Weddings are among the most important milestones in our lives, and brides, grooms, and their families want a picture-perfect reminder of their day. Wedding videographers need to collaborate carefully with their clients to get just the right tone and style for their video. While some wedding parties will want videographers to use lights and other equipment, others will want a more naturalistic wedding video. Understanding where the boundaries are is critical for wedding videographers.
Lighting is often a challenge for wedding videographers, as most weddings take place in venues where the lights are low, like churches or cathedrals. Wedding videographers will need to use cameras with low LUX ratings, as these cameras are better equipped for capturing low-light video. Wedding videographers will also need to install mics throughout the venue to pick up important parts of the wedding audio, such as the vows and the music.
Videographers for weddings will also need to be capable of working with and around photographers who may also be shooting the event.
Corporate Events
For corporate events, videography services need to get a good feel for the tone and purpose of the event. Is it an informal employee retreat, or a high-stakes meeting? Once they have a feel for the event, videographers will be able to shoot appropriate video. Professional videographers will need to set up lighting and sound prior to the event. They'll also need to know where most of the action will take place so they can be sure to record important speakers and presentations.
In many corporate videos, videographers transition from action shots to one-on-one interviews with attendees and corporate leaders. This helps to keep the video from becoming stale and boring.
Performance Events
Taking video of performance events such as concerts or plays poses a series of challenges to videographers. Performance videography requires a lot of set up time, as videographers must find the ideal places to position their cameras and mics. They must also run a series of tests to ensure their sound equipment is at the optimum setting for recording at the particular venue where they are working.
At many performance events, videographers use three cameras – one for long shots, and two for more close-up shots. Videographers using cameras for close-up shots must often deal with crowds or other possible sources of interference during the event.
Communication Key
Whether it's for a corporate event, personal event, training, or corporate marketing video, establishing a clear line of communication between the client and the videographer will help ensure the client's requirements are met. Clients should explain exactly what they want to their videographers, and the videographers should ask questions and make suggestions concerning how best to meet these requirements. Without clear, unambiguous directions, videographers may misinterpret their client's vision and create a video that misses the mark.
Some pre-hire questions that may help companies and individuals considering hiring a videographer include:
Is your style more documentary or cinematic? – Documentary style videos are more businesslike and to the point, cinematic videos are more artsy and make more use of lighting and effects. Be sure that your videographer's preferred style of shooting matches the purpose and intent of your event.
How much final say do you provide clients over the final cut? – Some videographers are very particular about their work and offer little control to their clients concerning video editing, considering it best left up to the professionals. Other videographers are more accommodating. When hiring a videographer, consider how much control you want over the editing process.
What cameras do you use? – Find out what type of cameras and video editing equipment your videographer will use, and consult with other videographers or browse online forums to see how dependable that equipment is. If your videographer is using sub-par gear, your video may turn out to be disappointing.
What's your experience? – Make sure your videographer is used to shooting the type of event you want him or her to shoot, as wedding video is a far cry from footage of a corporate team-building exercise. Be sure to ask for references, and also look at past examples of your wedding videographer's work.
How much is your rate? – Most videographers charge based on time and will offer a standard rate. Make sure you understand the videographer's pricing structure and how time spent on editing will impact the price.
ROF Industries makes high quality videography services available for small business and individual customers. Video is a highly effective training and marketing tool that until recently only big companies could afford to do properly, with high-end cameras and editing equipment. The digital age has democratized video, and ROF Industries exists to bring top quality video content to your business.