Over the last couple of years we have been lucky enough to be given all-access photo credentials with one of the most successful rock bands of all times. Def Leppard has sold over 100 million records and has more chart topping hits than most can imagine. Behind the gut shredding guitar solos, and even the occasional melodic ballad, is lead guitarist Phil Collen.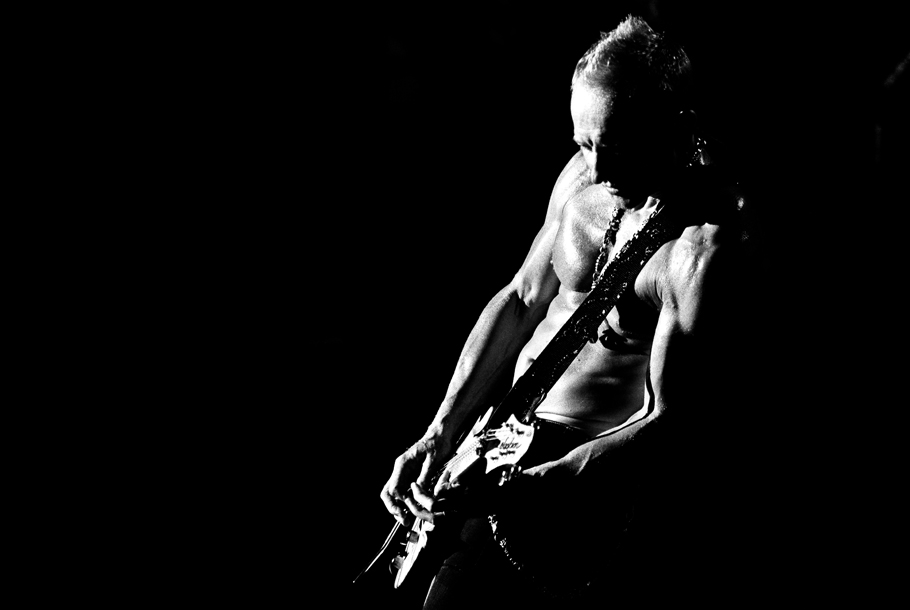 At 55 years old, Phil Collen is in the kind of physical condition you would expect a 25 year-old athlete to possess. Shirtless, and pacing from one side of the stage to the other, Phil rocks tens of thousands of fans for hours on end. He has gained quite a bit of attention for the fitness he maintains, and he is now working on sharing some of his personal training concepts with those wanting to make healthy changes in their lives.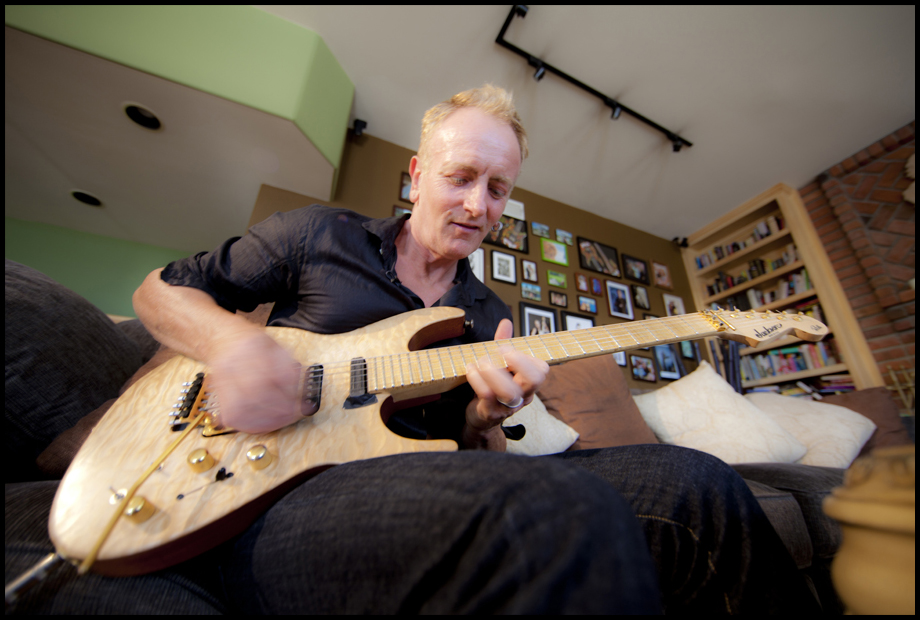 This week we spent 2 days shooting with Phil at his house, and what an incredible experience it was! Phil and his long time coach Jean Carrillo are teaming up to create a program that promotes healthy minds, nutrition and fitness regimens. Jean is a world-renowned Muay Thai instructor and he has coached many fighters all the way to championship victories.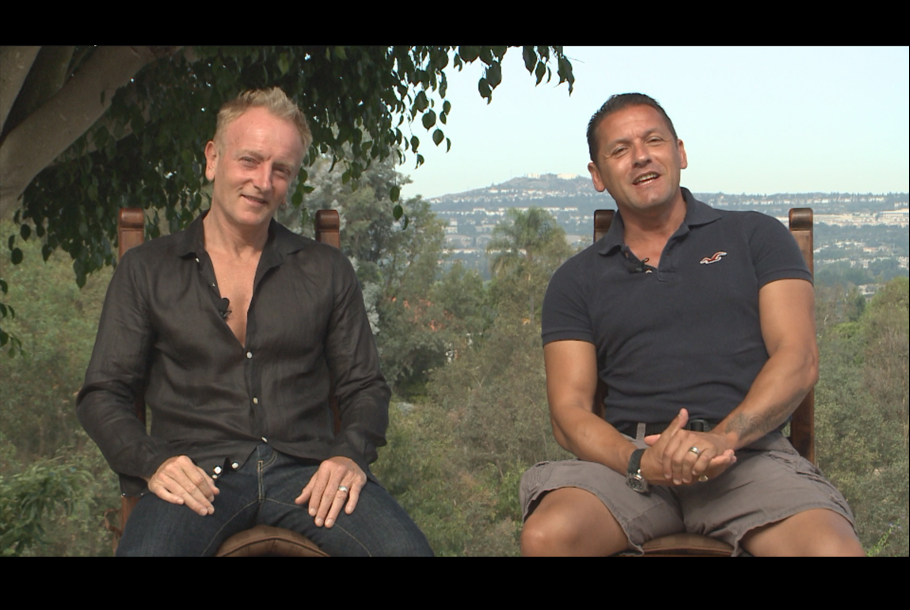 We always have a great time working with Jean and Phil!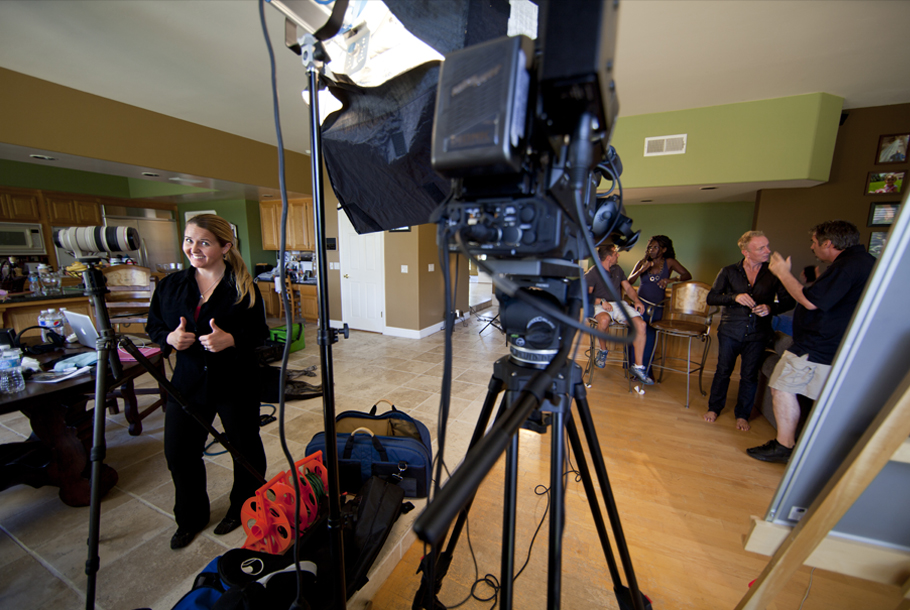 It is inspiring listening to their philosophies, and seeing what they do to hold back the hands of time is incredibly interesting to witness.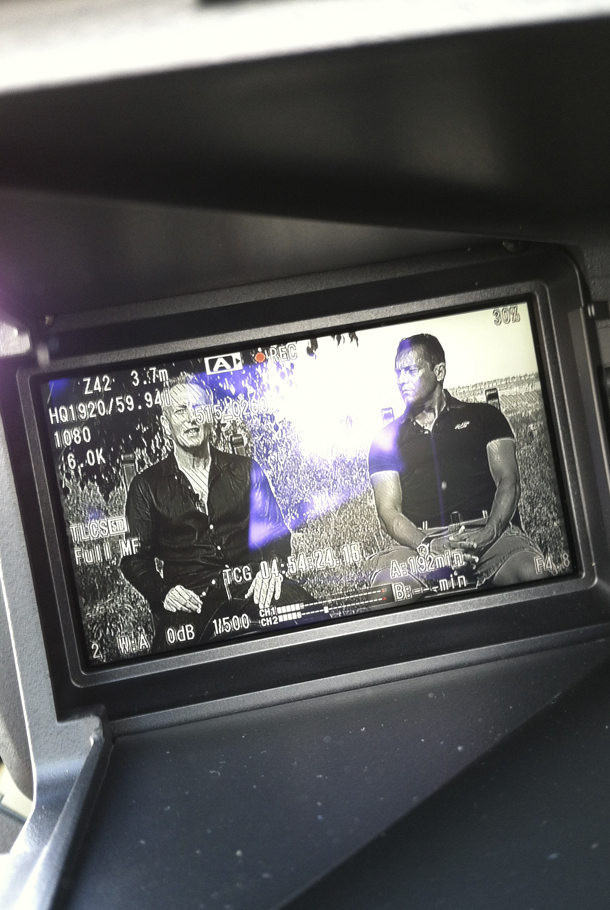 If you ever wondered what it looks like through the viewfinder of the ROF 'news cam,' here you go… see the pic above
Sidenote: That isn't a black and white photo… it is actually easier to achieve sharp focus through a monochrome viewfinder. Consider that your fun ROF video-fact-of-the-day.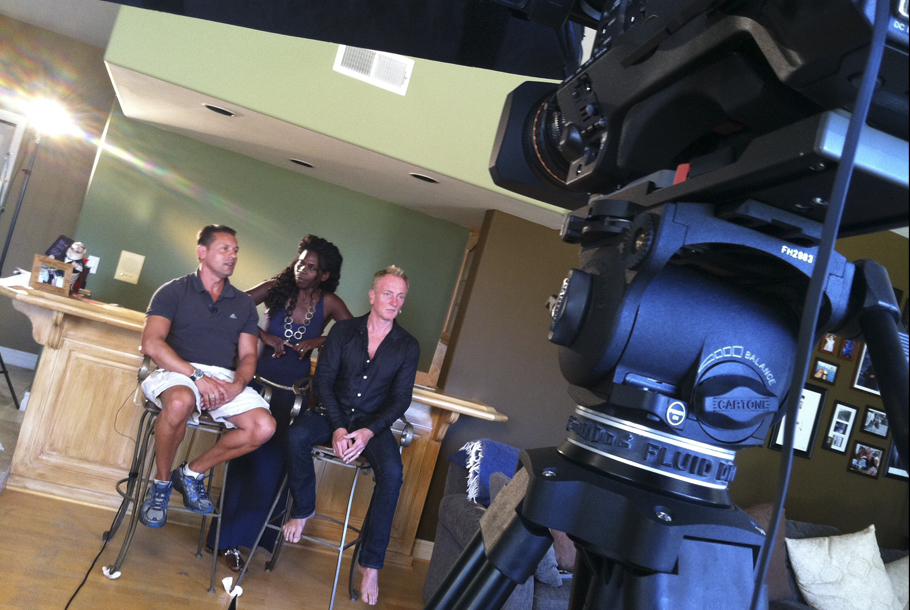 While shooting the nutrition segment, we were treated to some delicious bites of knowledge from nutrition and health coach Jeni Cook. She joined Jean and Phil on camera to discuss some of the benefits behind her approach to nutrition. What she shared with our cameras was PRICELESS!!!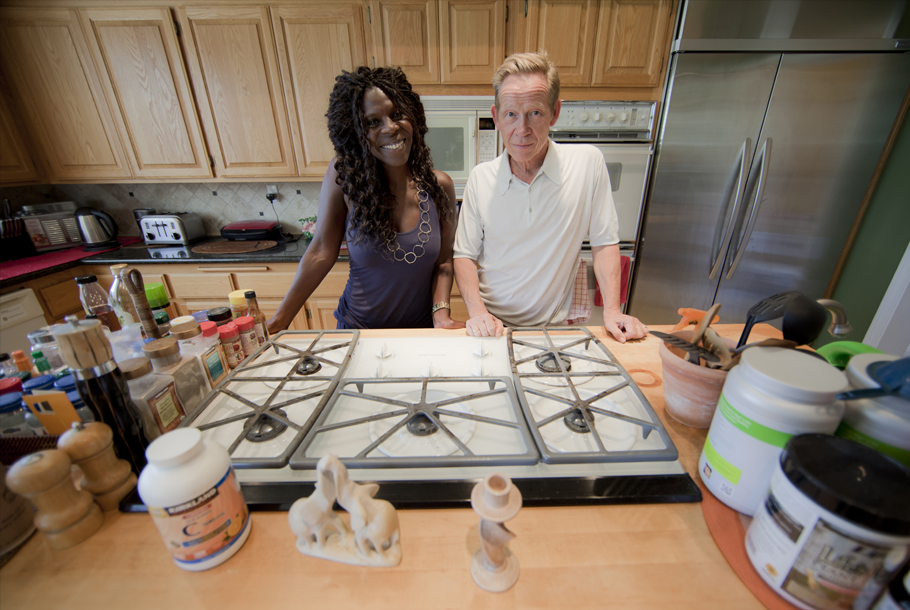 Sidenote: Jeni is the wife of Paul Cook (seen above). Paul was the drummer for the historic punk band the Sex Pistols, and is also the drummer for Phil's side project Manraze.
For more information on Manraze, check them out at manraze.com !!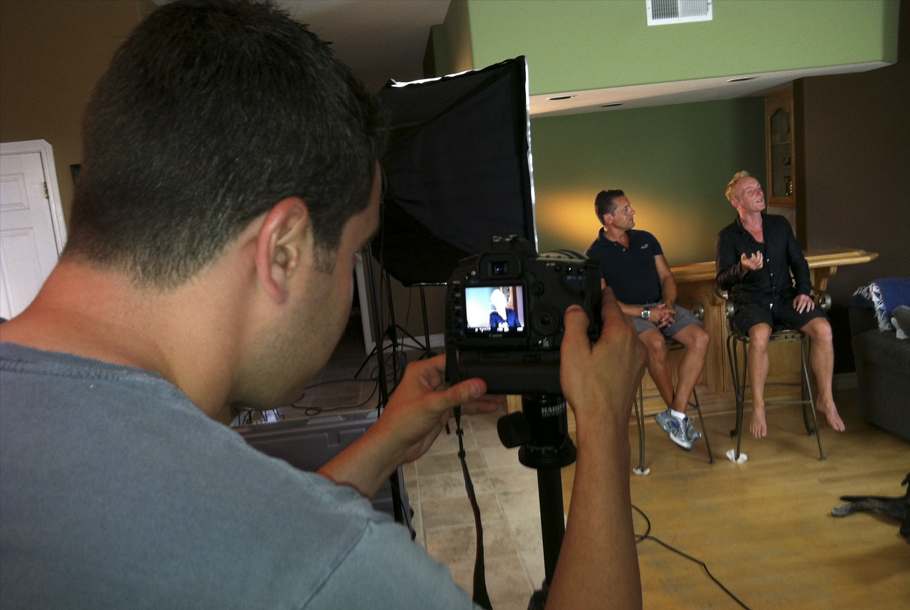 It's always great having Aaron Tru Teweles along for shoots. Besides getting to chat about what's going on in MMA… the guy never misses a shot!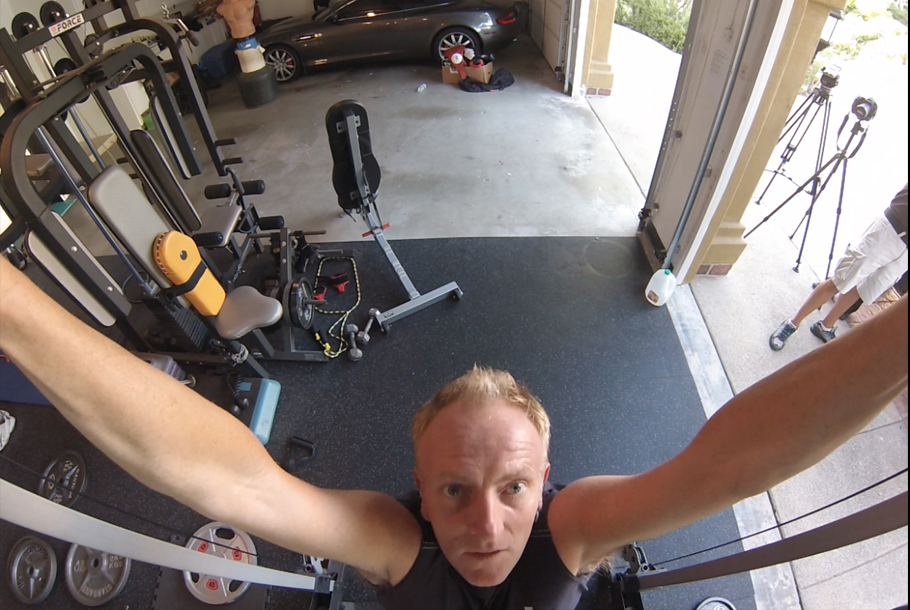 We had to break out the GoPro for this shoot… we really couldn't pass up on the opportunity to get in closer on all the fitness, and guitar shredding action!!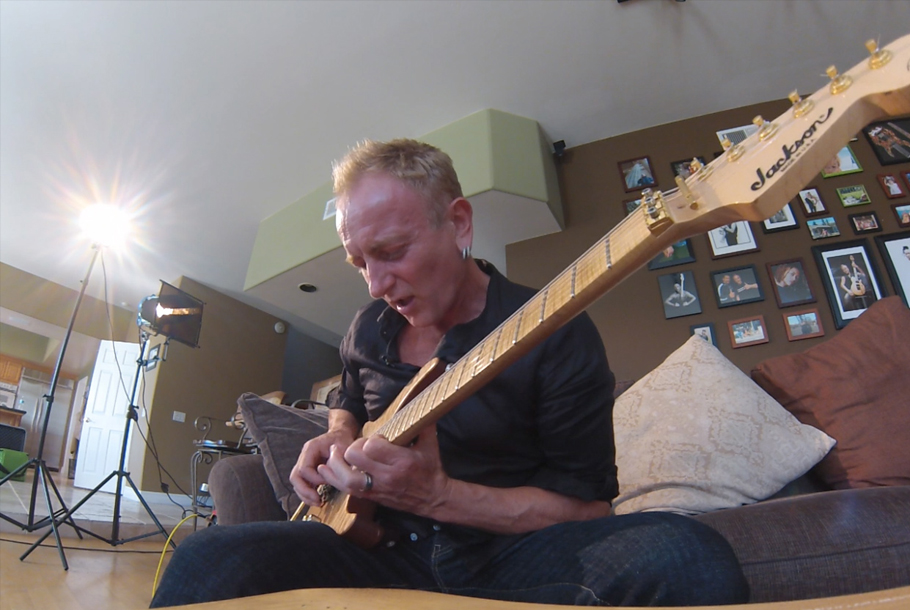 Stay tuned for more as this project enters the editing phase!