Working with these 2 on their engagement photos was so much fun!  Before the shoot I asked them what their song was and after finding out, we made a custom paper backdrop with the lyrics of their song.  A special thanks to my Mom Karen for her amazing calligraphy!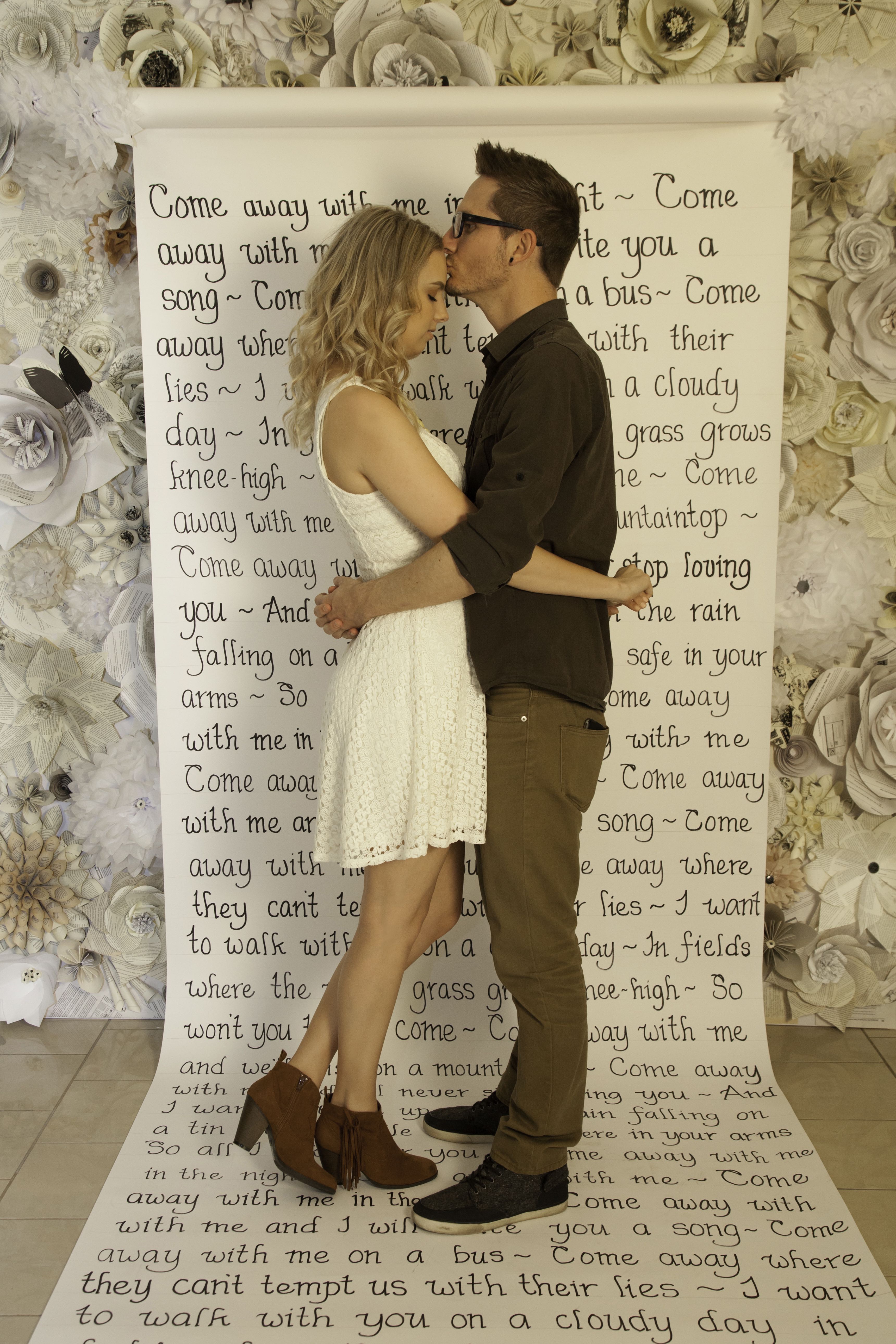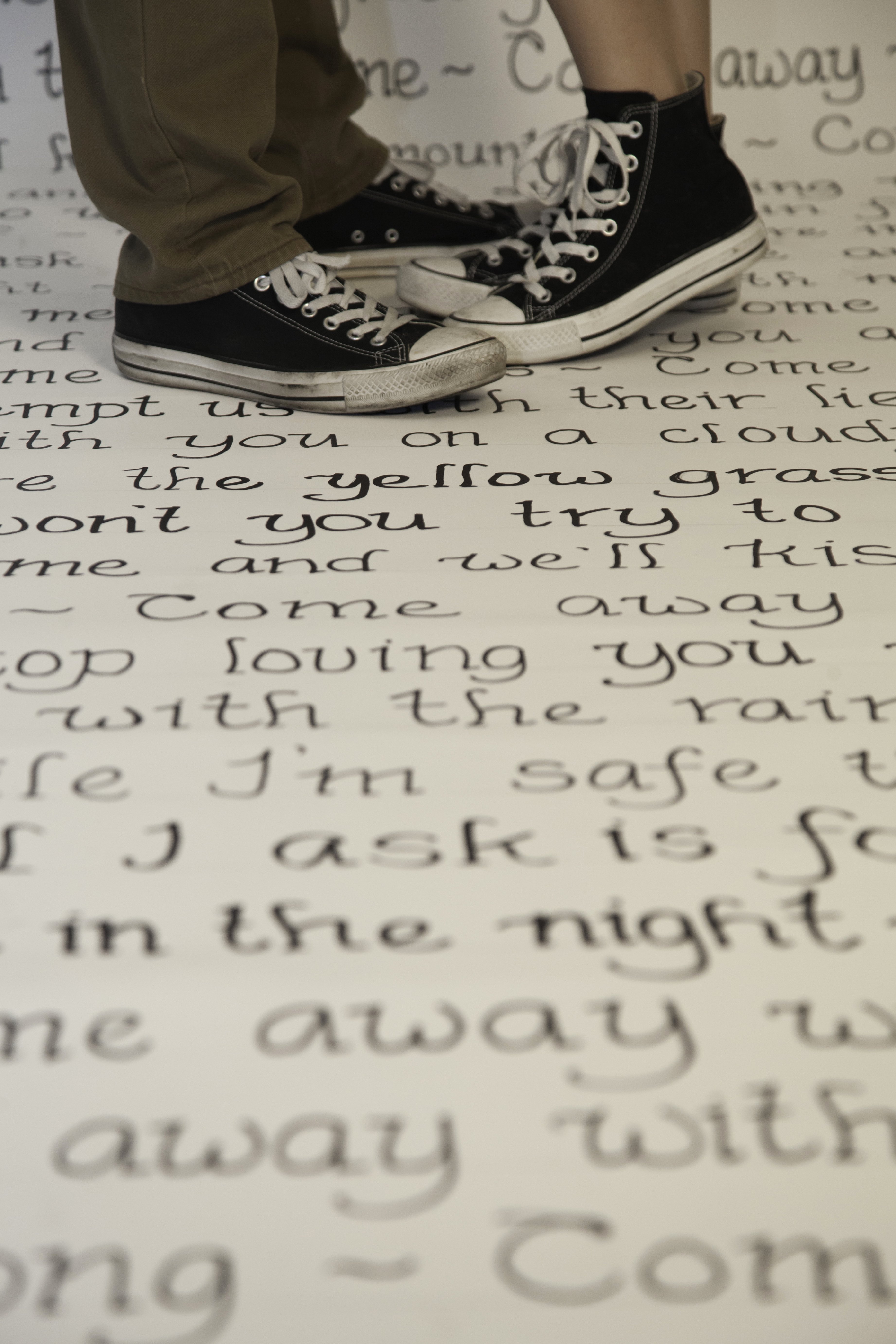 Next we shot with our handmade paper flower backdrop.  Another thanks to Karen and my aunt Teresa for making such gorgeous flowers from old books!  The backdrop worked so nicely for this shoot and without planning it, the couple's outfits happened to match the backdrop perfectly!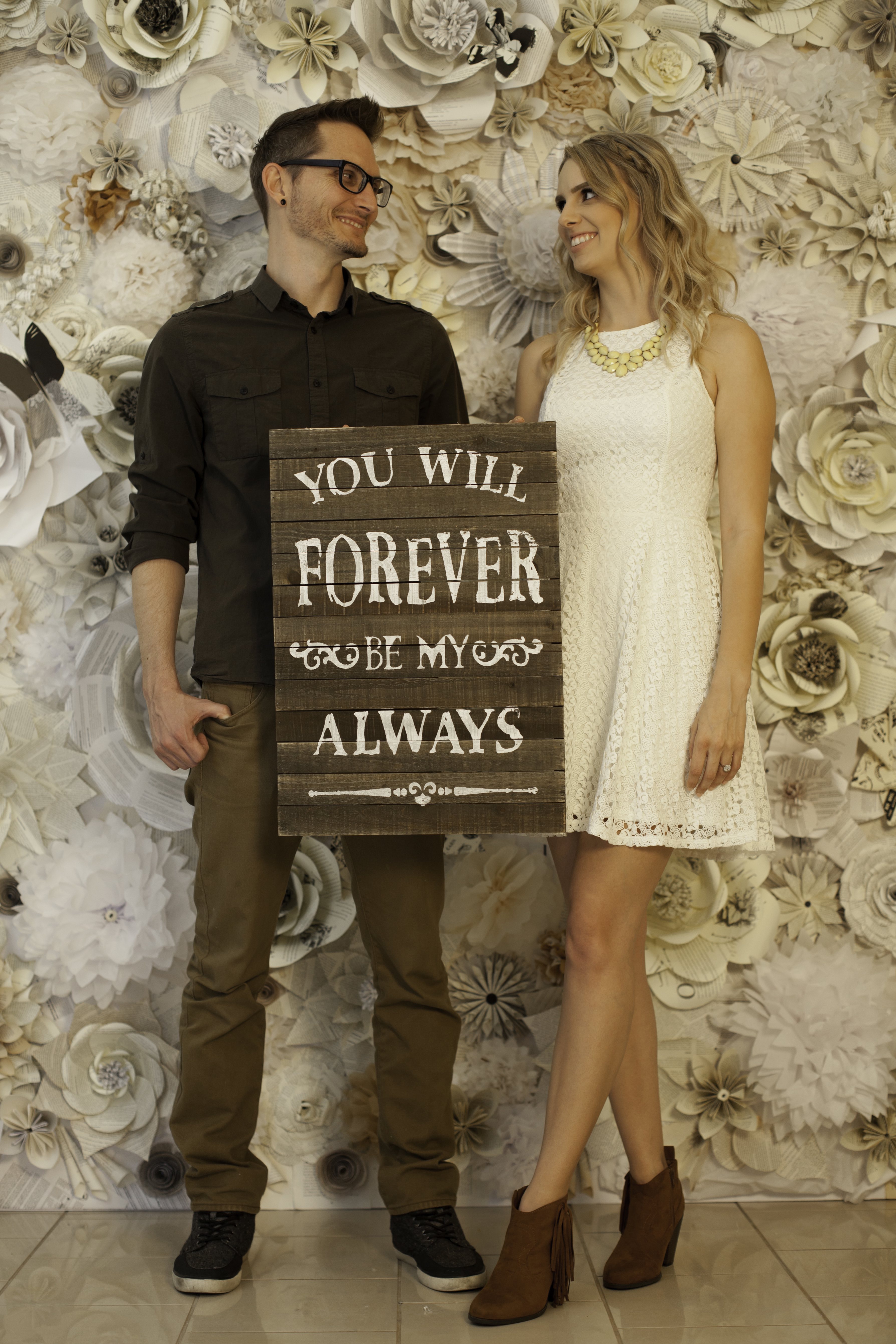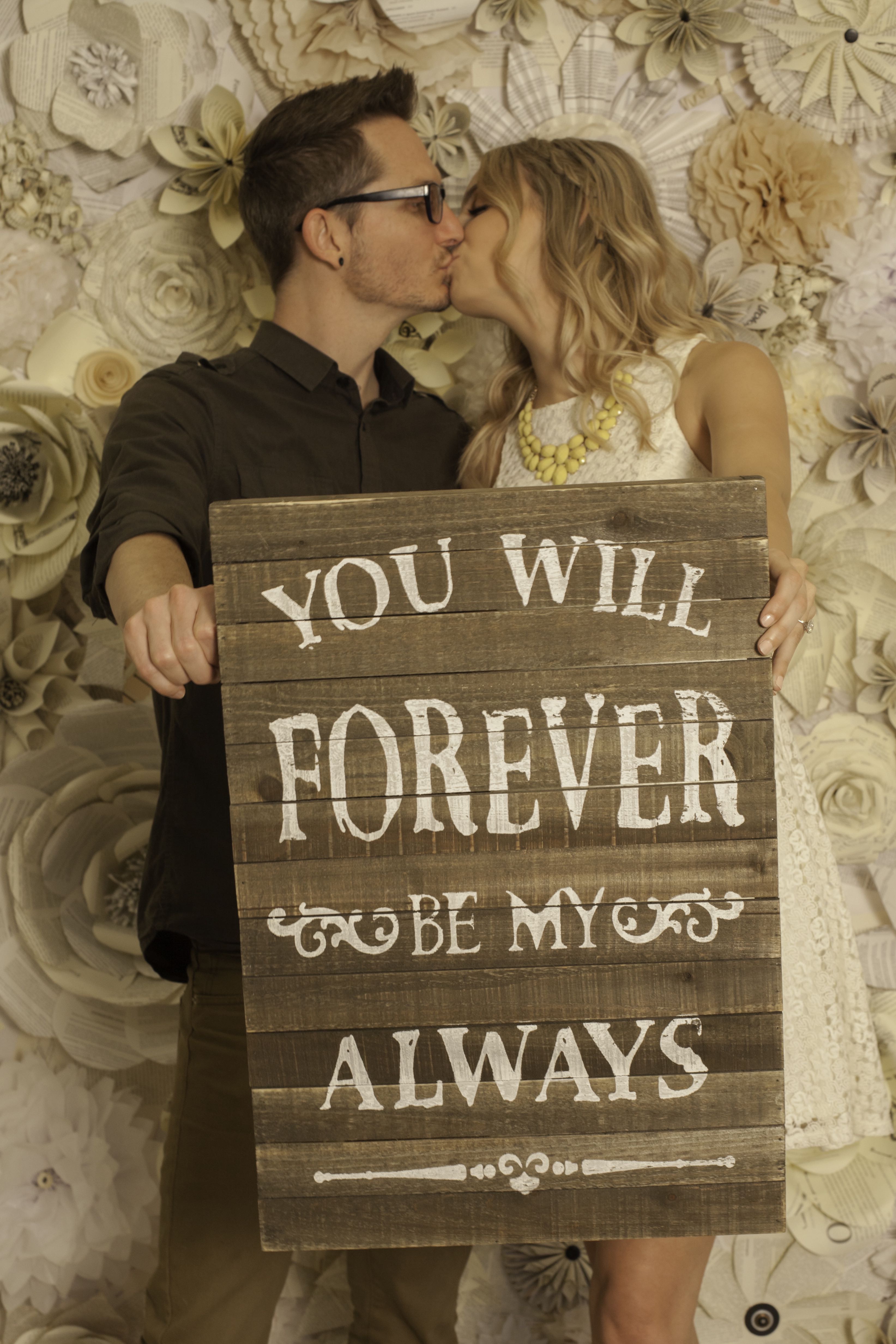 Still in our studio, we took a few cute shots showing how much the couple loves hockey & wine.  🙂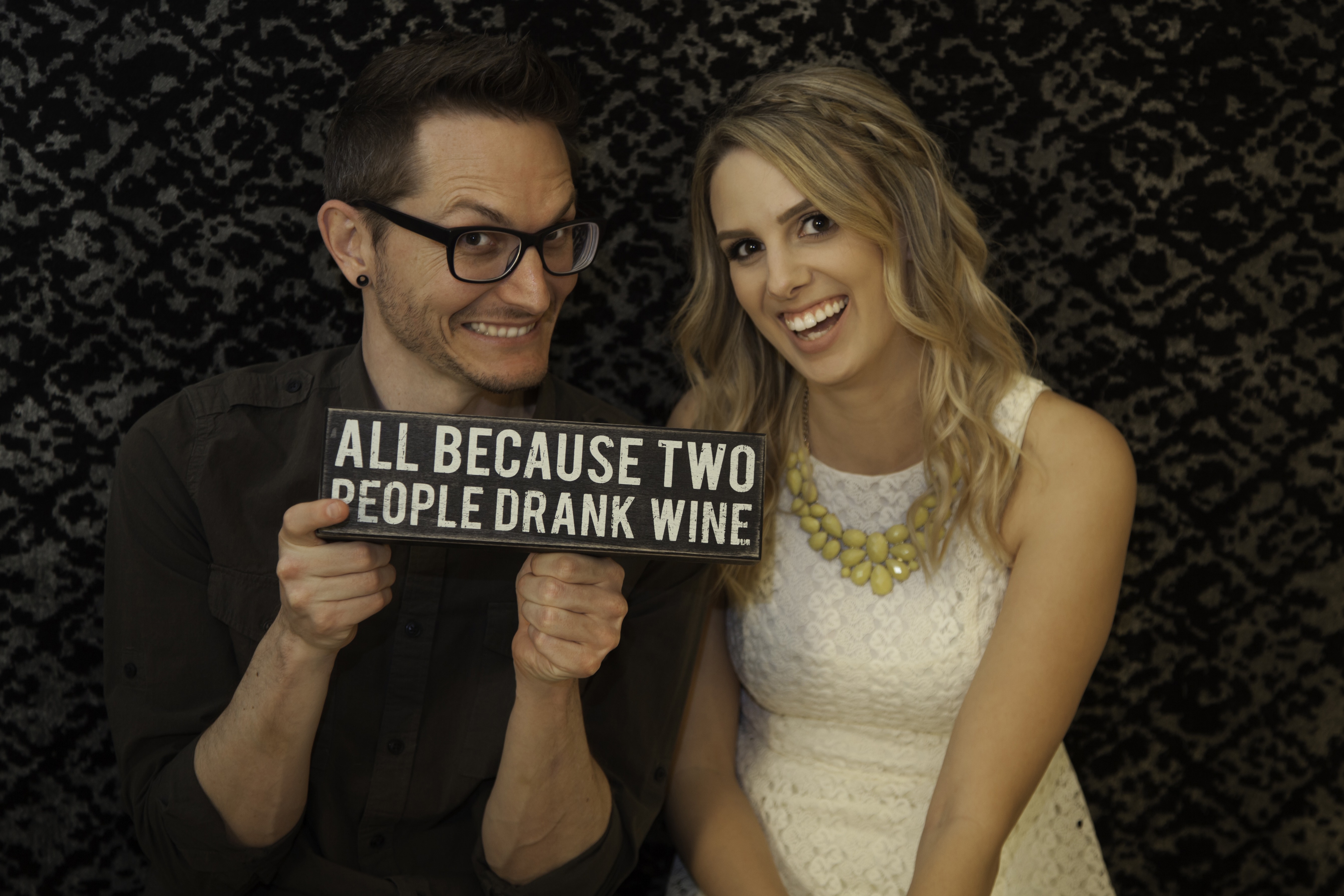 What I really love about our studio's location is that we have so many outdoor options as well.  After our indoor work we strolled around Old World and continued our shoot.  Old World is just so quaint!  We also got to shoot at one of our coffee spots The Coffee Tale.  Thanks again to this adorable couple!